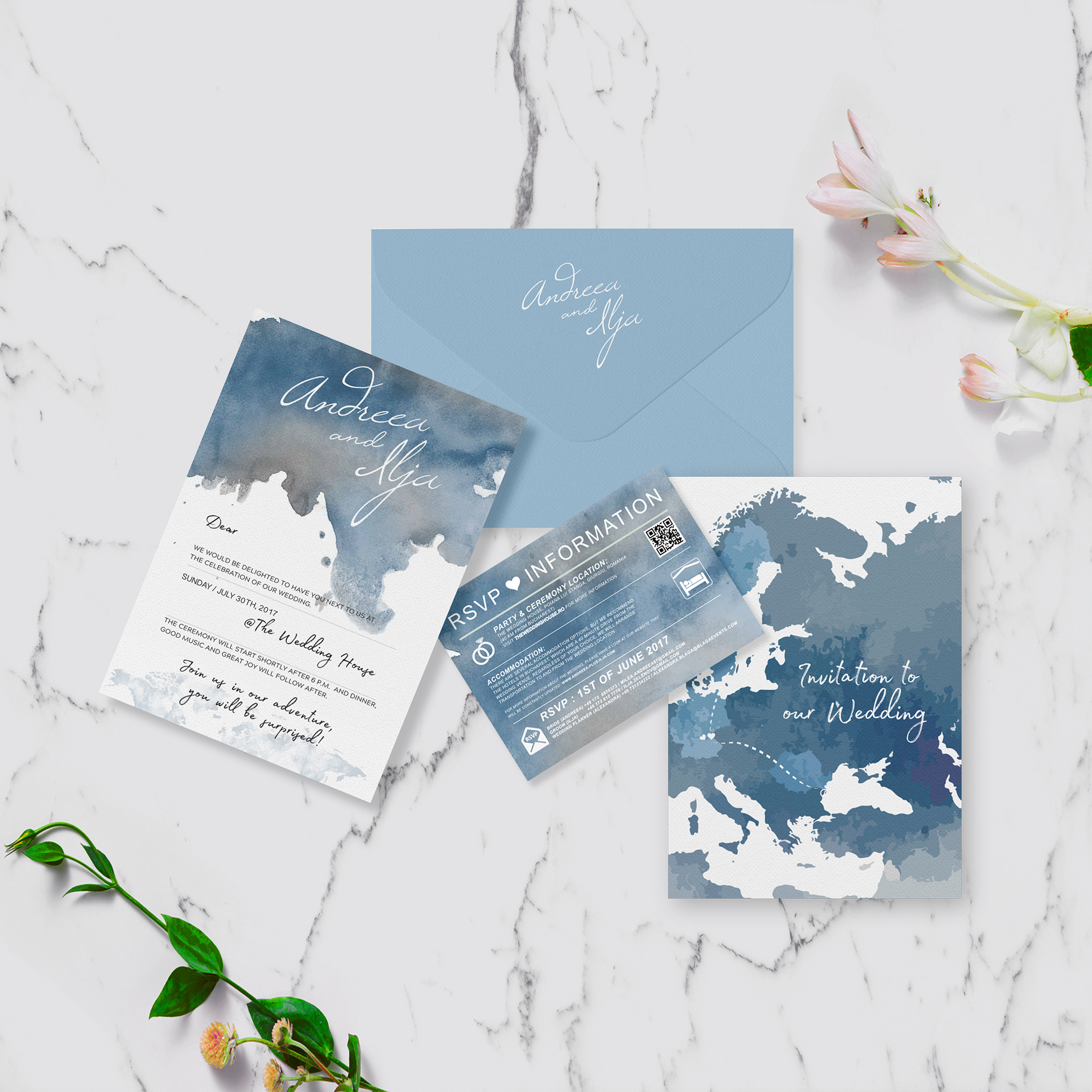 The wedding invite set and rsvp card were created with intent to be elegant, modern, and to combine the bride and groom's story of origin in it. The bride is from Romania, while the groom lived in Germany and destiny brought them together to unite as one.

We used some watercolor elements and continued that theme throughout the European map and the rsvp cards.
We did 3 different sets, one in Russian, one in English and one in Romanian language
to accommodate all guests.